Titanium Industrial Pressure Modules L-HPL
Titanium pressure sensors
Exceptional insulating properties and radiation resistance of sapphire enable utilization of the sensitive element within the temperature range from -200°C to +350°C even under the impact of high electromagnetic interferences and radiation. Our strain gauge elements are manufactured by solid-state microelectronic methods and provide high quality and long therm stable repeatability.
Let us know your special requirements.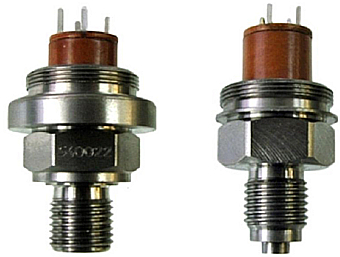 L-HPL Module Features
Relative pressure sensor module
Resistive Wheatstone bridge
All titanium body
Resolution of pressure sensor 0,01%span
Nominal pressure ranges from 0.06 MPa to 200 MPa and from 0.6 bar to 2000 bar resp.
Operating temperature range from -40°C to +200°C
Dielectrical strength min. 700 VAC
Series Specification as PDF
Further technical details to this line of products you can find in our module specification L-HPL.
Any further questions?
In case there are open questions or special requirements please contact us.